About Us
History . . .
Yoder Industries began as a privately owned and operated manufacturer of aluminum and zinc
die castings. Our company was incorporated in 1956 under the sole ownership of J.B. Yoder.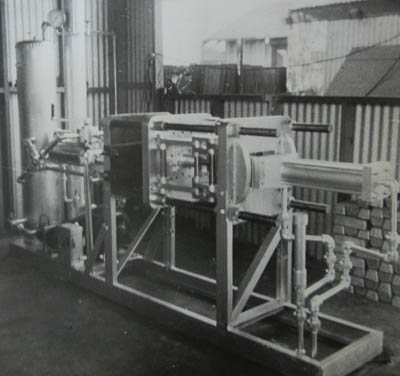 Yoder Industries, Inc., was first located in downtown
Dayton, Ohio. In 1956, J.B. Yoder designed and built
the first die cast machine used by Yoder Industries
and produced inflator bodies for navy life preservers
(a product Yoder still manufacturers today). In 1960,
J.B. Yoder built the headquarters facility at 2520
Needmore Road.
In 1986 Don Yoder, his nephew, purchased the
business from J.B. In 1997 the second facility was
purchased, formerly, Dayton Die Cast located at
3009 Production Court in Dayton, Ohio.
In 1998 Tim and Pam (Yoder) Stewart begin to
acquire ownership in Yoder Industries. Upon Don
Yoder's retirement, Tim and Pam (Yoder) Stewart
purchased the business in 2006.
Today, Yoder has emerged into a complete
full-service die casting company with 2 facilities
in Dayton, OH. Yoder has combined 80,000 square feet of operating space with over 20 die cast machines
ranging in tonnage from 250T to 900T. Yoder has progressed through 3 generations of ownership and as
of May, 2012, is pleased to announce the change to an ESOP Owned company.
Yoder has served the automotive industry for over 30 years. We provide casting for second-tier
automotive companies with specialization in automotive castings for engine and transmission electronics,
power steering components, and rubber to metal applications. Yoder has been recognized across
North America for providing excellent quality, delivery and pricing to the automotive industry; specifically,
automotive chassis, transmission, engine-mount, and power train casting applications.
Automated equipment alongside Visi-trak shot monitoring systems have brought efficiency to a new level,
while maintaining cost competitiveness to our customers.
Yoder also offers complete advanced design engineering assistance utilizing Magma Soft Mold Flow
simulation as well as design for castability guidance.
Yoder Industries ESOP learn more